The nominating committee is the only PTA committee that is not appointed by the president. This committee is elected by the membership at least two months prior to the election of officers. Determining when to elect the committee and how many people to elect is outlined in your unit bylaws. Don't forget to elect alternates, in the event an elected committee member cannot attend a committee meeting. Most units should be electing the nominating committee no later than January or February for the election of officers in March or early April.
The committee needs a balance of newer and more experienced PTA members, all of whom should be knowledgeable about PTA and who are:
Aware of qualified potential nominees
Familiar with the eligibility requirements and the qualifications necessary for the offices to be filled
Willing and able to devote adequate time to the responsibilities involved and maintain confidentiality.
Don't overlook student and teacher members.
The election of the nominating committee should not be a popularity contest based on willingness to serve nor should it consist of the PTA executive board. The PTA president never serves on the committee, and the parliamentarian serves only when elected to serve. The principal may be elected, but should at least be an advisor to the group. No person may serve on the committee for two consecutive years. Be sure to elect your nominating committee wisely!
Nominating Committee Checklist
Nominating Committee Report
Candidate Sample Interview Questions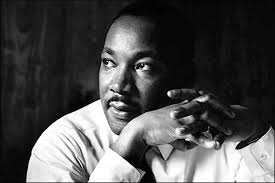 "Our Lives begin to end the day we become SILENT about things that matter."
Martin Luther King Jr.
PTA elections are held at the annual meeting no later than the second week of April. The board-elect then has time to plan for the next term, to attend the annual convention and local training workshops, to prepare programs and budgets and to identify committee chairs before assuming office. Review Article V of your  bylaws to determine the month your elections are held.
Provide notice of the:
Election meeting to members in writing at least 30 days prior to the meeting
Proposed slate to members in writing at least 28 days prior to the meeting.
Members are eligible to vote if they've been members for 30 days. The secretary uses latest membership list to confirm members' credentials. When a membership list is not available, all attendees at the election meeting are eligible to vote. It is essential to follow the bylaws requirements for nominee and officer qualifications, election and slate notice requirements, nominations from the floor, election and parliamentary procedures.
Here are some tips to prepare for an effective election meeting:
Agenda – Put 'Election of Officers' under 'New Business' on the agenda
Notice – Distribute written notice of the election meeting thirty (30) days in advance to the unit's members as stated in
Membership List – Secretary brings a current Membership list to the meeting to verify eligibility to vote and to be
Voting –

Only unit members attending the meeting, who have been members for at least thirty (30) days, and whose dues are paid, are eligible to vote at an election.

Nominations at Meeting

– After presenting the slate of nominees, additional nominations must be called for from the floor as indicated in Bylaws. These nominations do not require a 'second' and eligible members can nominate
Elected Officers – To be elected requires a majority vote of those present and eligible to vote, providing the meeting quorum, as stated in Bylaws, is how a PTA election is conducted is based on standard, parliamentary procedure.
Voice Vote
When there is one nominee for a position, the election may be held by voice vote. But, a member may make a motion to vote by ballot. This motion is then voted on immediately without debate. It requires a majority vote to be adopted.
Ballot Vote
Written ballots are used to vote in an election when there are two or more nominees for an office. They are also used if a motion to vote by ballot is presented, voted on and adopted at an election meeting.  For an election, both a voice vote and a ballot vote may be used with the voice vote for uncontested offices and a ballot for those positions with two or more nominees.
Here are some tips for handling a ballot vote:
Verify Eligibility To Vote – Check the current membership list vote before handing out
If you know before the election meeting that there are two or more nominees for any office, ballots can be given out at a registration table as members arrive and present their membership cards.
Please Note: If a current membership list is not available, all adults present are allowed to vote.
Appoint Tellers Committee – The president appoints a tellers committee, with a chairperson and at least two tellers. Tellers distribute, collect, and count ballots. Ballots can also be collected in a ballot
Nominees for office may not serve as tellers.
Count the House – Before voting, count the house to determine the number of ballots to be tallied. The president asks eligible members to stand and be counted.
If another vote is necessary, recount voting members to determine the number of ballots to be tallied. If an  eligible member missed the original ballot vote, but arrives in time for another vote, he/she is entitled to vote.
Handling Ballots – Illegal ballots are counted only to determine the number of votes cast. But, they are not applied as a vote for or against a
Ballots are considered illegal if they are handed in with:
Unreadable words or symbols
A nominees name who is not a member
Two or more filled out ballots folded together, which are then recorded as one illegal vote
Blank ballots are not counted.
In a contested election, each nominee may designate a person as an observer for counting ballots.
Voting Results – The results are reported in writing by the tellers' committee chairperson and given to the president with the following information:
Total eligible voters =
Total votes cast =
Number needed to elect (majority vote, ½ + 1) =
Number received by each nominee:
(Nominee) Votes Received =
The president announces the voting results and who is elected. But, the number of votes cast for each nominee is not announced, unless requested.
However, for the Minutes, the complete Tellers Report is recorded.
The chairperson of the tellers committee then makes a motion to destroy the ballots.
Election Challenges – With few exceptions, challenges to the election procedure or outcome must be made during the election
An election must be declared "null and void" when it is discovered that an individual elected did not meet the eligibility requirements for office as stated in Bylaws.
To learn more, refer to Roberts Rules of Order Newly Revised, latest edition, 'Contesting the Announced Results of an Election and Point of Order'.
For assistance and more information about elections, contact your district PTA parliamentarian or district president.
Voting Rights of Officers
All PTA officers, including the parliamentarian, have the same voting privileges as other members. The president's impartiality is protected by voting only when the vote is by ballot.
Previous Nominating Committee Members
Make a list of nominating committee members and the year(s) in which they served. This will serve as a written reference for the PTA. The names of the nominating committee members must be placed in the PTA minutes as the official record.